Automotive Locksmith Services (626) 283-4561
Automotive Locksmith Services are just a call away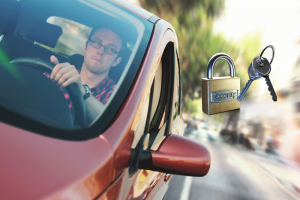 If you're locked out of your car, lost your keys or the ignition have stopped work. Then we can help you. Because we have many years in automotive locksmith services.
There are many things you can do in these situations, but the most common thing you should remember is not to panic. We see cases like this every day so you can trust us when we say that a little patience goes a long way. So if you need help right away, give Key & Safes Service Pasadena a call at (626) 283-4561. We will go above and beyond for any locksmith services you need.
Our Automotive Locksmith Services
24 Hour Vehicle Lockout
This is our emergency lockout service where our technicians come to your location in 20 minutes or less and perform automotive services on site. Regardless of what time of the day it is.
Transponder Programming
A transponder key is a car key which uses a transponder chip to control the locks in your vehicle. We can reprogram your key fob to work for your particular make & model vehicle's locks.
Ignition Repair
If a key doesn't turn in your ignition, or it's sticking or jamming, let a knowledgeable locksmith take care of it. Our skilled technicians can re-key your ignition lock or even replace the ignition if necessary.
Jammed Key Extraction
Sometimes keys can get stuck or simply break off inside the lock. Our certified technicians can extract the key for you and replace it if you don't have a spare.
Car Keys Service
We can replace stolen, lost or even damaged car keys for you. For this, all you'll need to provide us with is the the make, model and year of your vehicle.
Dedicated and experienced Technicians
Let Key & Safes Service Pasadena handle your car's lock and key needs day and night. When you have a problem, we will do everything we can to get you back in your vehicle and on the road as quickly as possible.
Key & Safes Service Pasadena for automotive locksmith services
Therefore, we ensure that all of our vehicles are fully equipped to deal with any situation, 24 hours a day. Our technicians are always prepared to serve you with the latest tools and equipment to get you back on the road without delay. We offer a free quote over the phone and our technicians come to your location in 20 minutes or less. Call us at (626) 283-4561 and get speedy service at affordable rates you won't regret.