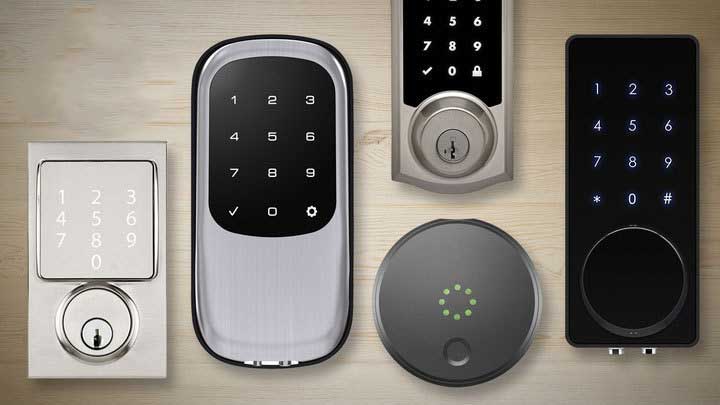 When it comes to business security, you have to ensure you have the best door lock for your business. There are different types of door locks for businesses, and each serves a different purpose. To choose the right lock for your business, it is important that you be informed of the types that are available. In this post, I feature the five types of door locks for your business.
The Mortise Locks / Rim
The rim cylinder and the mortise cylinder locks are commonly found on the commercial doors. They are also used on the entry glass doors. These locks always have a long metal piece that extends out the rear of the lock that is running through the door, into the locking mechanism. The locks are available in different lengths with a large variety of options for cams. This is depending on the exact mortise hardware they are used in.
The Wall Mounted Locks
As the name depicts, the wall-mounted locks are actually mounted on the wall. A good example of the wall-mounted lock is the Knox-box or the firefighter's box style lock. The wall-mounted locks are actually used for more than just the key storage.
The Lever Handle Locks
The lever handle locks are frequently used for the inner business doors. The locks feature ease of use and come with a large push down style handle rather than a knob. Therefore, to unlock the door, the user must grasp and turn the level handle locks. Ensure you measure the backset before purchasing the level handle locks.
The Deadbolts
Generally installed on the external commercial doors, they come in three different varieties. These are the single, double and lockable thumb turn. The advantage is that the deadbolt is rekeyable, and so incase of misplaced keys you can always get a replacement.
Keypad Door Locks
These are common types of door locks used by businesses. They present unique features making the lock to look much better option. For instance, the keypad locks can cater for a large number of employees. In addition, you do not have to worry about lost keys. Therefore, it is a great replacement when upgrading the front door security.
Now you know the different types of door locks for your business. You can consult us, a qualified locksmith for installation of door locks at (626)283-4561